Team

HAROLD ARKOFF, MD
Harold Arkoff, MD is the creator and developer behind OneSource™. He began his career studying Biomedical Engineering with a minor in Economics at the University of California, San Diego in the early 1980's. While there, he studied Basic, Fortran and Pascal programming languages. After receiving his Medical Degree from the University of California, Davis in 1988, he began his medical career first as a surgical resident, but later switched to the field of Anesthesiology.
He completed a senior residency in Pediatric Anesthesia at Children's Hospital Boston and then a Cardiac Anesthesia Fellowship at Boston University where he continued on as an Assistant Professor of Anesthesiology. As a clinical staff member at Boston University, he co-authored and published the first interactive textbook on Airway Management with a nine member team of programmers in 1994.
Later as an Assistant Professor he authored several medical journal articles and wrote the source code and published several more interactive medical CDs on cardiac surgery and the history of anesthesia. In the late 1990's he also created a web-based anesthesia residency evaluation system. In 1997, 1998 and 1999 he was awarded 1st Prize Best Scientific and Educational Exhibit by the American Society of Anesthesiologists at their annual convention.
He is the only recipient to have ever won this award more than once. He left academic medicine in 1999 and practiced Cardiac Anesthesia at a VA Hospital for several years and has been in community practice at both non-profit and for profit hospitals in the Boston area since 2000.

RAFAEL ORTEGA, MD
Rafael A. Ortega, MD, a native of the Dominican Republic, is a graduate of the UNPHU in Santo Domingo and trained in anesthesiology at Boston University School of Medicine/Boston Medical Center in the early 1980′s. He is Professor of Anesthesiology and Vice-chairman for Academic Affairs in the Department of Anesthesiology at Boston University School of Medicine. Dr. Ortega is a Diplomate of the American Board of Anesthesiology and the National Board of Echocardiography. His interests include cardiac and thoracic anesthesia, computer-assisted instruction, and education in anesthesiology.
He has served in various committees with American Society of Anesthesiologists, Massachusetts Society of Anesthesiologists and the Wood Library Museum. Dr. Ortega has published a variety of papers, book chapters, and multimedia programs in a broad range of topics including airway management, operating room hazards, and the history of his specialty. In 2006, he published the book Written in Granite and spearheaded the restoration of the Ether Monument in the Boston Public Garden. With the proceeds from this book, a maintenance fund was created to assure the monument's continuing preservation.
His most recent work includes the publication of a series of clinical procedure videos in New England Journal of Medicine and a multilingual instructional program for the World Health Organization's Global Pulse Oximetry Project. As Associate Dean of Diversity and Multicultural Affairs, he is responsible for fostering diversity and cultural competence among students, faculty, and staff. Dr. Ortega works with four Assistant Deans. Together they form a formidable team striving to make Boston University Medical Campus as heterogeneous and inclusive as possible. Dr. Ortega is committed to unquestionable openness and inclusion, promoting relations among all groups, and inspiring students and faculty to learn from each other while appreciating their differences.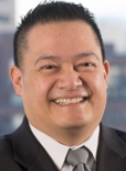 MIGUEL SAN MATEO , CEO
Miguel San Mateo is an accomplished Senior Executive, Management Consultant, and Entrepreneur with over two decades of success in the Fortune 500 and like entities, in numerous industries such as healthcare, technology, finance, energy, and education. Miguel global experience with his broad expertise to best lead companies in integrating technology with their mission, to maximize returns.
His areas of expertise include business development, mergers, acquisition, divestitures, client relationship management, IT, operations, information security, alliance and channel partnership development, solutions architecture and delivery, and relationship building.
Throughout his career, he has held leadership positions at Ernst & Young, PwC, KPMG, and BDO. His entrepreneurial pursuits have led to the founding, growth, and post-revenue exit of multiple start-ups. His private industry experience includes leading efforts in information security, business intelligence, and business process management at Providence Health & Services.
Miguel obtained a BA in Business Economics and Political Science from UCLA and Executive Education from Northwestern University, Kellogg School of Management. He is FBI Citizen's Academy Alumni; FBI CREST Program Alumni; Secret Service ECTF Member (Los Angeles); PwC Chairman's Award Winner, and UCLA Regents Scholar. He serves on the Board of Directors, and is the current President of the InfraGard Oregon Members Alliance; he is also on the Advisory Board of Interface (a national information security and technology conference). In addition, Miguel is a sought-after public speaker on the topic of information security.

SHAWN SEFTON, RN,MBA
Shawn Sefton is a results-oriented professional with 25+ years experience in healthcare and consulting, including the management of Surgical, Emergency, Endoscopy, Medical Day and Anesthesia Services. She has a proven track record of consistent, diplomatic, and successful follow-through on issues and problems. She demonstrates a proactive and facilitative leadership style with strong and effective interpersonal relationship skills. Shawn has solid financial skills including the ability to manage large and complex operating and capital budgets.
As a healthcare consultant to hospitals, Shawn is often required to act as a change agent with a demonstrated ability to influence others to become actively, positively, and enthusiastically involved in progressive changes in practice. Her strong practical and theoretical foundations in improving productivity, restructuring and scheduling systems has helped many clients. She has demonstrated sound management and operations experience and a track record of consistent, diplomatic, and successful follow-through on issues and problems. She leads through a proactive and facilitative leadership style.
As a critical-thinker she excels with outstanding communication, coordination, and integration skills. Leveraging her MBA and prior nursing management experiences, she has solid financial skills including the ability to manage large and complex operating and capital budgets. Shawn is adept at effectively using computerized data in planning and decision making, as well as to adjust human, material, and space resource requirements.

MICHAEL POTTER
Michael Potter is a successful entrepreneur and a business advisor to Dr. Arkoff. He serves as Director of Paradigm Ventures an international venture capital firm focused on high technology ventures. Prior to Paradigm Ventures, Potter was Vice Chairman, founder and President of Esprit Telecom plc., a pan-European competitive telecommunications services provider. During his 8 years at Esprit, he grew the company to 1,000 employees in over 9 European countries and a market capitalization of a billion US dollars.
He was formerly an international telecommunications analyst at the Center for Strategic & International Studies (CSIS) in Washington, D.C. Potter was also Vice Chairman of the founding Board of the European Competitive Telecommunications Association (ECTA). He is a director Global Connect. His articles on high technology business and policy have been widely published.

JOHN HANLON CRNA, DNP
John Hanlon is a Certified Registered Nurse Anesthetist with a Doctorate in Nursing Practice with a focus in Medicare Anesthesia Reimbursement. He has 25 Years of Nursing experience in the ER, ICU, PICU, OR, and PACU and is the current Vice-President of the American Association of Nurse Anesthetists. John brings with him experience in healthcare policy and finance and is a clinical instructor and guest lecturer for the University of New England Nurse Anesthesia Program, Portland, ME.John was the chief CRNA for a major anesthesia group which covered 18 facilities in New England. He has practiced anesthesia both in the anesthesia care team model and as an independent CRNA.His unique background gives him understanding and appreciation of the intricate role each member of the operating team needs to work together effectively.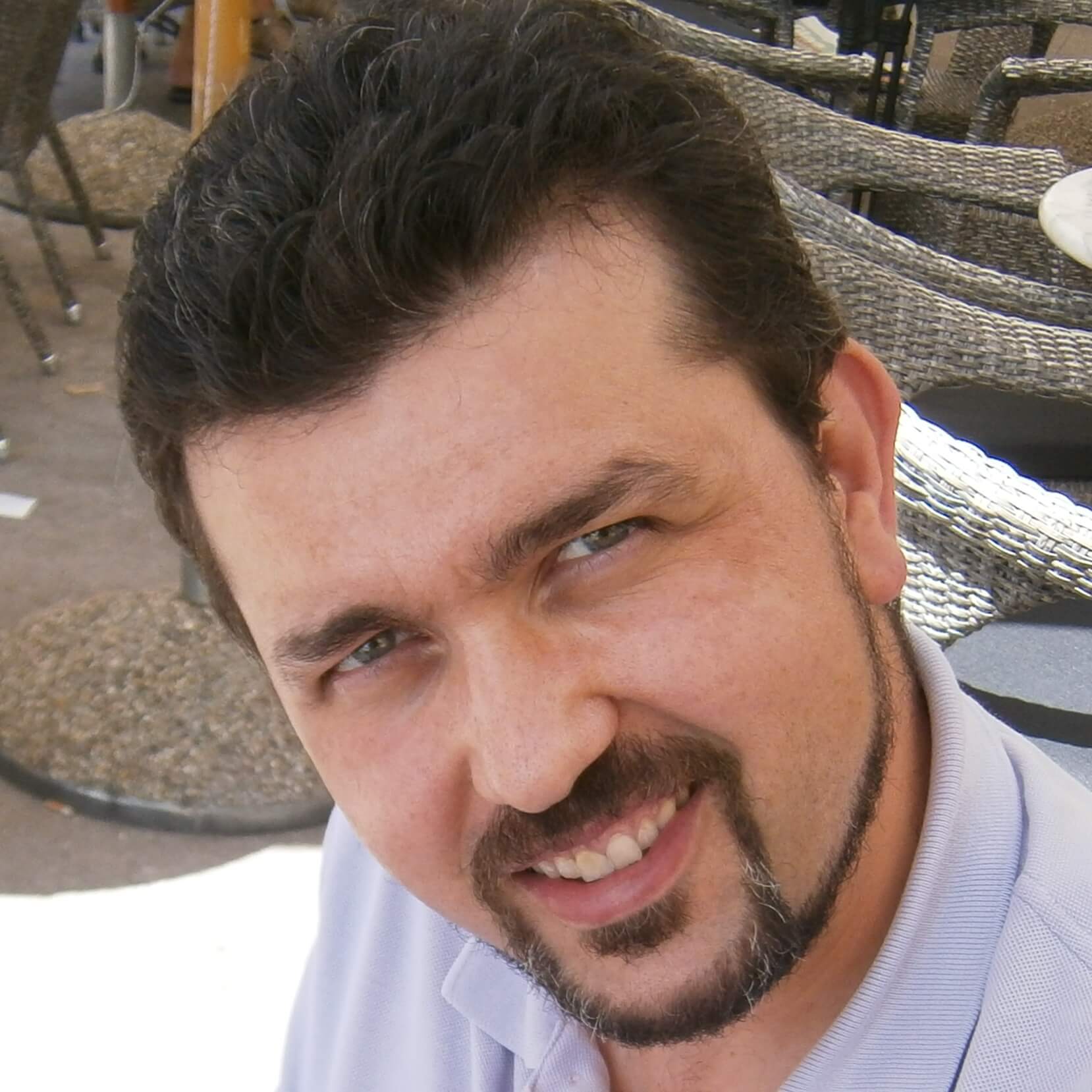 VEDRAN JUKIC, CTO
Vedran is an established and successful, Entrepreneurial Engineer. He was born in Eastern Europe under communism. At university, he flourished academically, and graduated Laurea cum laude in Information Technology. He currently lives in North-East Italy, creating and growing companies (M&A exits), solutions, products and markets across the US and Europe for the past two decades.
For the past decade he has focused exclusively on medical health information technology. He has extensive engineering design and manufacturing experience. Over the years, he has also collaborated and started multiple companies and products in telecommunications, flood control and the oil industry, in addition to the medical arena.
Vedran is an expert at the interoperability, software design and lifecycle of embedded systems for both industrial and regulated medical devices.
In his early professional years he was designing and implementing ASICs, FPGAs, cryptography, and interoperability, which more recently, have been replaced by ARM processors and modern low-power parallel computing architectures and the Linux OS.
His hands-on expertise in industrial and medical device protocols, middleware, and workflow is nearly unparalleled. In his daily engineering role, he inspires and leads his engineering teams, while working on clinical and industrial Internet of Things (IoT), middleware, networks, and big data solutions for healthcare.
Vedran delivers solutions to the complex problems OSSI is addressing now and in the near future. He drives our research and development.
Currently he is the Founder, CTO and business developer in ServerNet Srl and OSSI inc. He is married and the proud father of two young girls.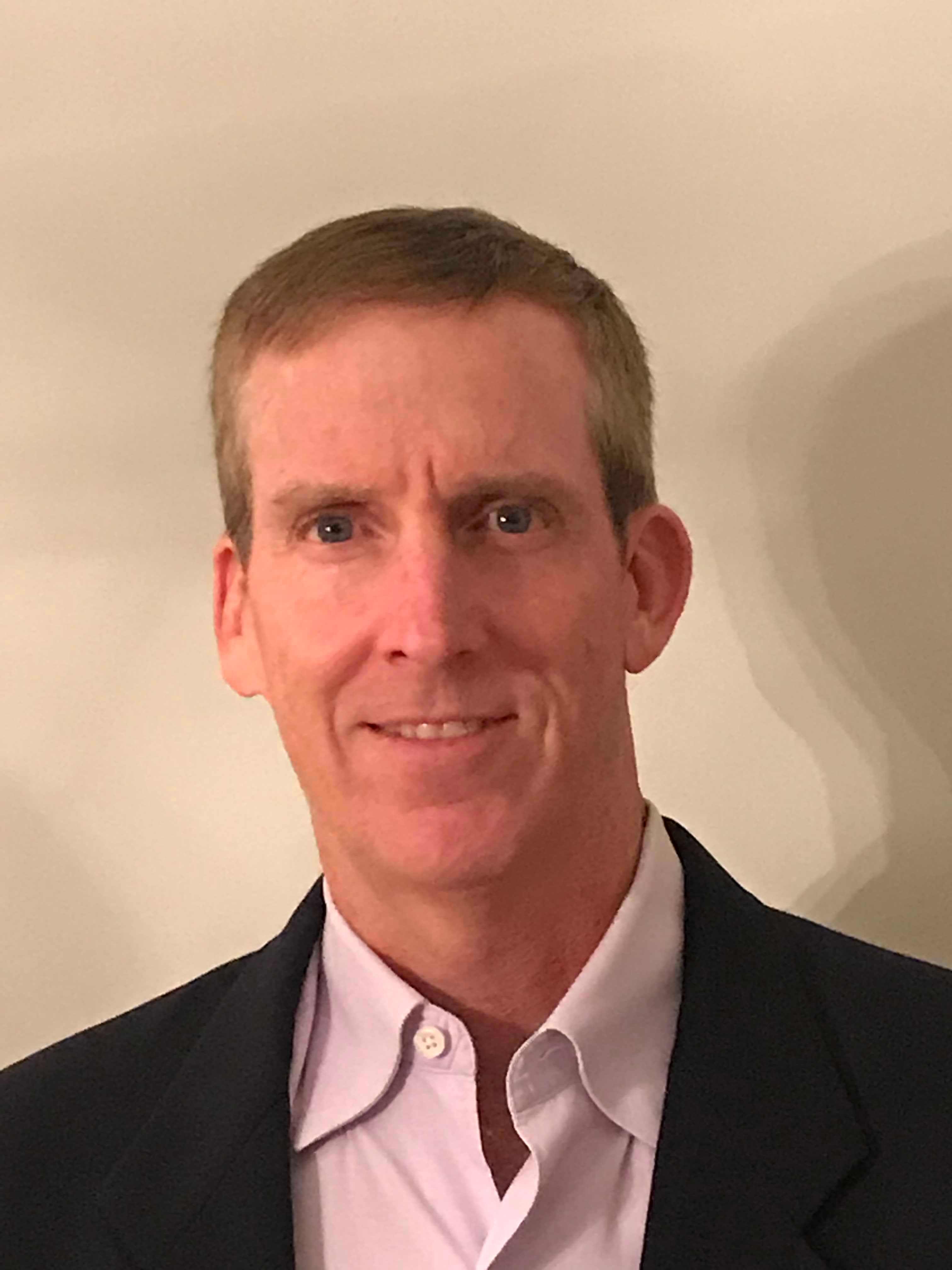 HAL GOETSCH, CFO
Hal is an Experienced Investor, Portfolio Manager/Analyst and Military Veteran. As our CFO, Hal brings with him his experience as an accomplished investor with over 20 years of experience in all aspects of equity research, portfolio management and risk analysis through multiple strategies, including long-only (growth and value team experience), hedged products and equity market neutral.
He is a prudent and methodical strategic thinker in understanding how companies and industries earn sustainable profitability and returns, risk and portfolio construction. He is skilled at critical analysis employed to anticipate changes to earnings potential. His Wall Street experience includes: interviewing and interacting with Public Company CEOs, CFOs, IR and Private Company Leaders; Product Marketing Calls, Client Presentations and Public Speaking; Strong Knowledge of Capital Markets; Portfolio/Risk Management and Factor Analysis; Equity Research coverage of E-Commerce and Distributors; Financial Modeling, Comprehensive Use of Industry Data Sets and Third-Party Research.
Prior to attending Harvard Business School, Hal served in the Navy. During his 5 years as a nuclear power trained submariner, he developed strong leadership and team skills.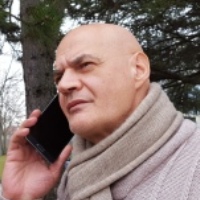 Angelo Pingue, Chief Executive Officer (CEO), ServerNet
Entrepreneur and Engineer. Expert in industrial telemetric systems and integrated management.
Angelo studied Electronic Engineering at the University of Naples in Italy. He is a serial Entrepreneur and consultant. He founded his first company, an industrial engineering firm, while still at college. His is an expert in the fields of industrial measurements and telemeters. Over the past two decades Angelo has been involved in industrial automation, introducing innovative methodologies for integrated communication, leveraging PSTN based applications. He has always been an early adopter of new technologies, migrating his customers to Internet based solutions in the 1990's. For the past two decades he has developed industrial expertise for processes' remote control, and specialized in integrated municipal water management.
In 2013, he founded ServerNet Srl with Vedran Jukic. They brought their shared knowledge to developing cutting edge middleware solutions to remotely manage hundreds of flood gates in Italy. As these systems have matured, ServerNet has grown in both the medical device and the industrial control systems sectors.
Have a question or want further information?