Team
Management

Harold Arkoff, Founder and CEO
Dr. Harold Arkoff is the co-founder and President. In his previous roles Dr. Arkoff was the founder and CEO of CyberSoft Healthcare and is a distinguished physician, anesthesiologist, researcher and author.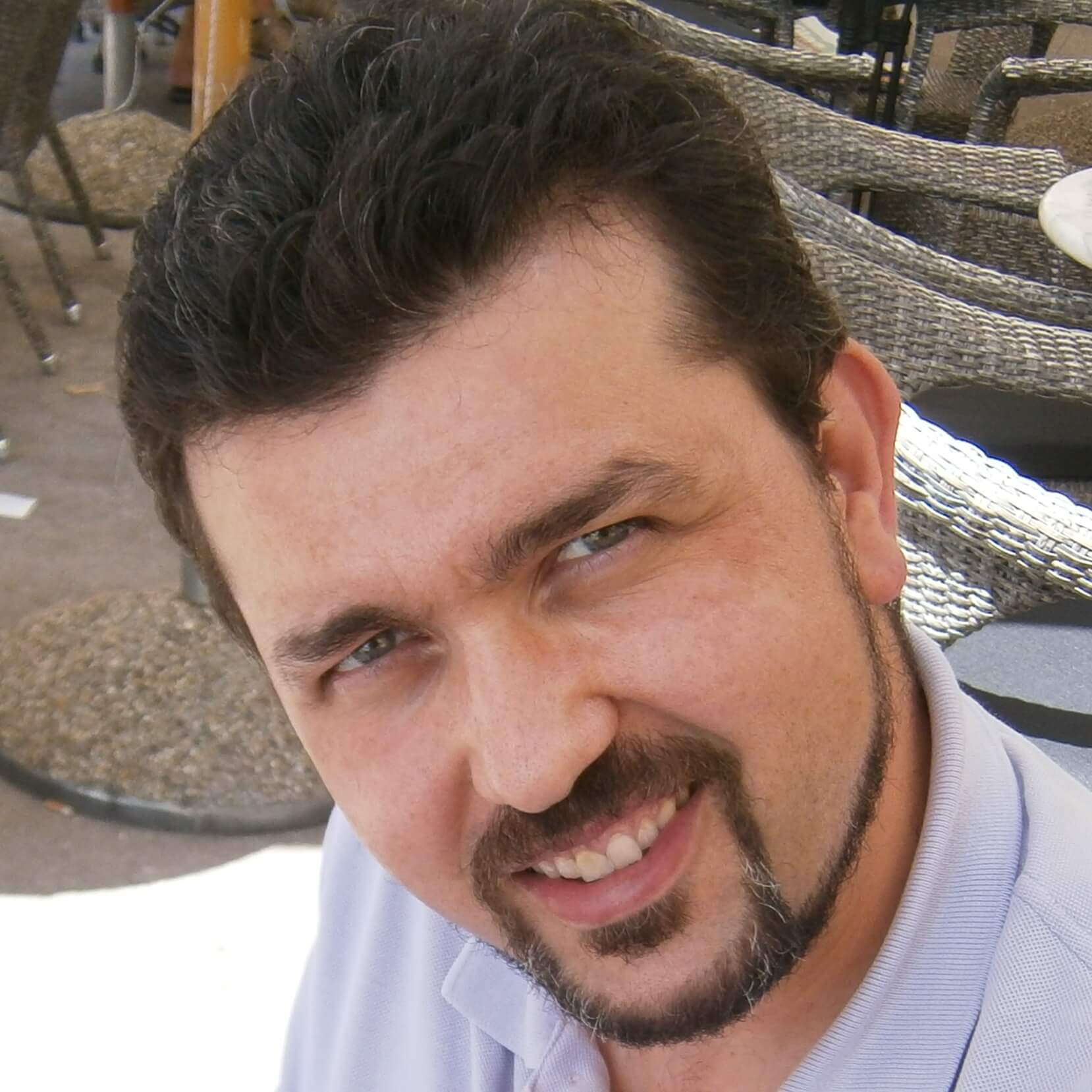 Vedran Jukic, Chief Technology Officer
Vedran Jukic is the co-founder and CTO. In his previous roles Vedran was co-founder and an important contributor to the success of Nuvon, Bernoulli and ServerNet. He is a distinguished medical and industrial engineer and world expert in hospital connectivity and networking.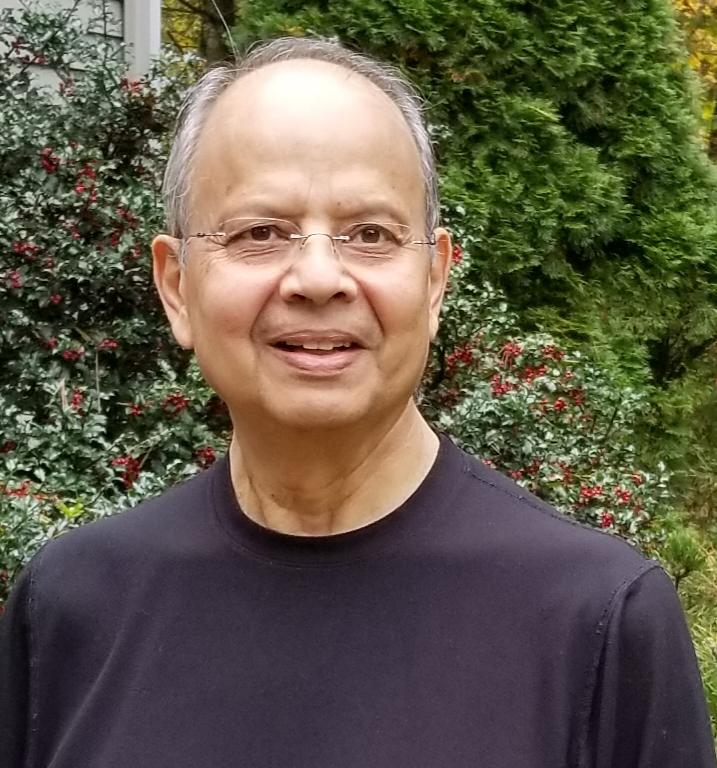 Rahoul S Banerjea, Chief Financial Officer & Board member
Rahoul is an Investor, Cultural Broker & Management Consultant. He has worked with start-up companies to Fortune 100 companies, domestic and international with a proven track record for driving consistent sales growth while improving profits and cash flow. He is a CPA by training and received his undergraduate degree from Drexel University, Philadelphia. His finance leadership includes expatriate stint with technology giant Digital Equipment Corporation( now HP) as CFO, Spain and Portugal. He is a strategic thinker who has developed and achieved comprehensive and actionable business plans, with the ability to balance long-term strategic objectives and near-term tactical goals. Rahoul designed, implemented and led best-in-class organizations including finance, sales support, professional services, legal, IT and HR for small, mid-size and large multi-national technology companies. He is an effective fundraiser who has raised equity (IPO) and debt financing over $50M. Rahoul's experience includes leading transactions on buy and sell side for small, mid-size and large multi-national companies. He has project managed successful carve-out/spin-off, quality of earnings, exit readiness and acquisition integration plans. Rahoul continues to provide interim financial services, servicing public and private companies. Rahoul is the Founder, COO/CFO of S+H Investment Inc. /DSRD Pvt. Ltd., providing High-Security biometric identification card and associated access management services.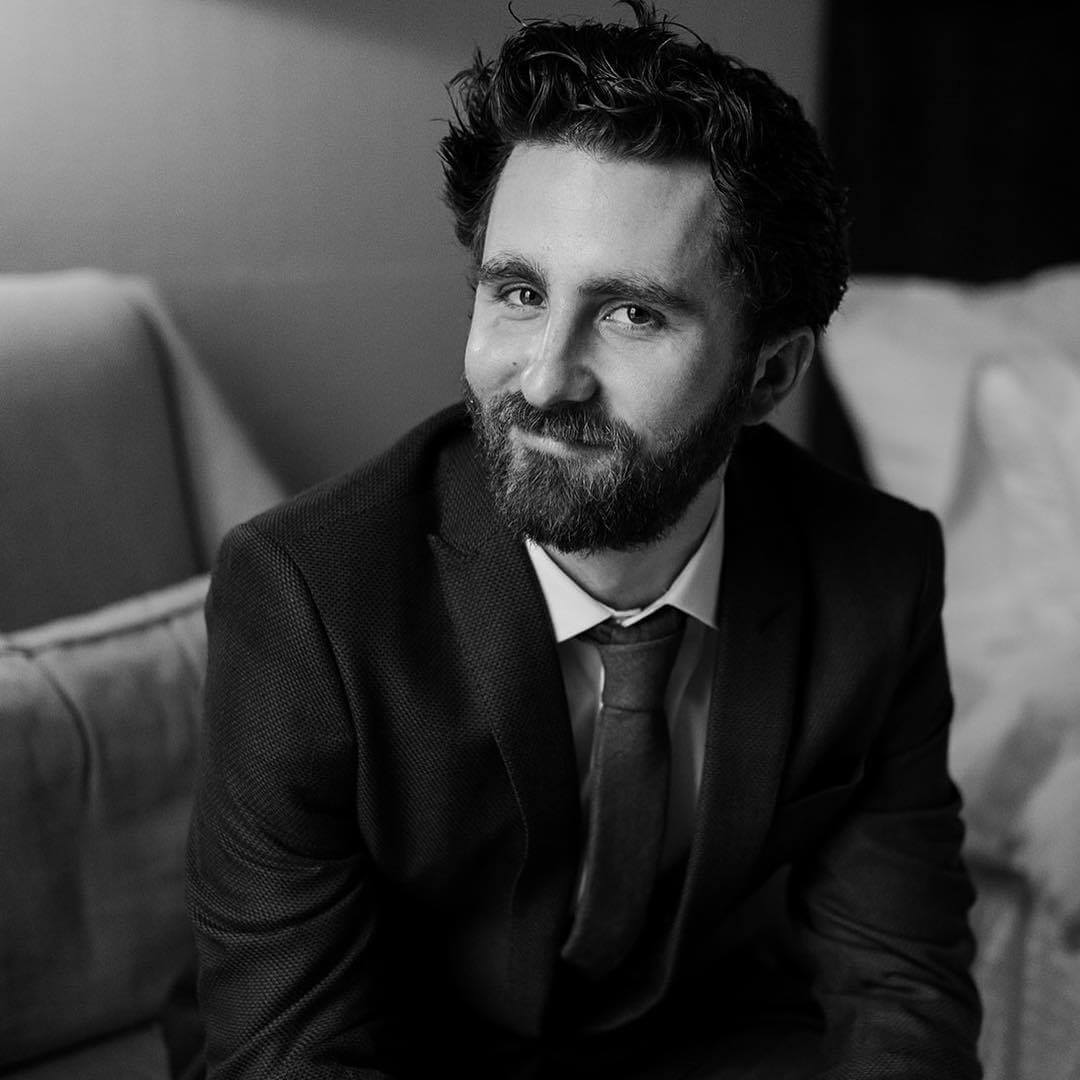 Dylan Reid, Operations Manager
Dylan Reid is our expert in sales, marketing, and communications.
He has spent the last decade working in sales & operations in the SaaS & Database Industry, Real Estate, and the Automotive industry.
Advisors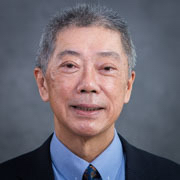 Joe Chow
Mr. Chow is an experienced corporate director/trustee in the investment and financial services industry. He has deep expertise in investments, risk management and business strategy. Mr. Chow retired from State Street Corporation in 2011, where he held a number of positions, including Chief Risk and Corporate Administration Officer and EVP responsible for emerging economies strategy. He was a member of the corporation's most senior management and strategy committees.
Mr. Chow currently serves as a board trustee/director of Delaware Funds by Macquarie, a family of mutual funds affiliated with the Macquarie Banking Group of Australia. He is also a member of the Federal Reserve Bank of Boston's External Advisory Council on Diversity and Inclusion.
Mr. Chow is a graduate of Brandeis University. He also received a Masters in City Planning and an M.S. in Management (Finance), both from the MIT. He is a resident of Brookline, Massachusetts.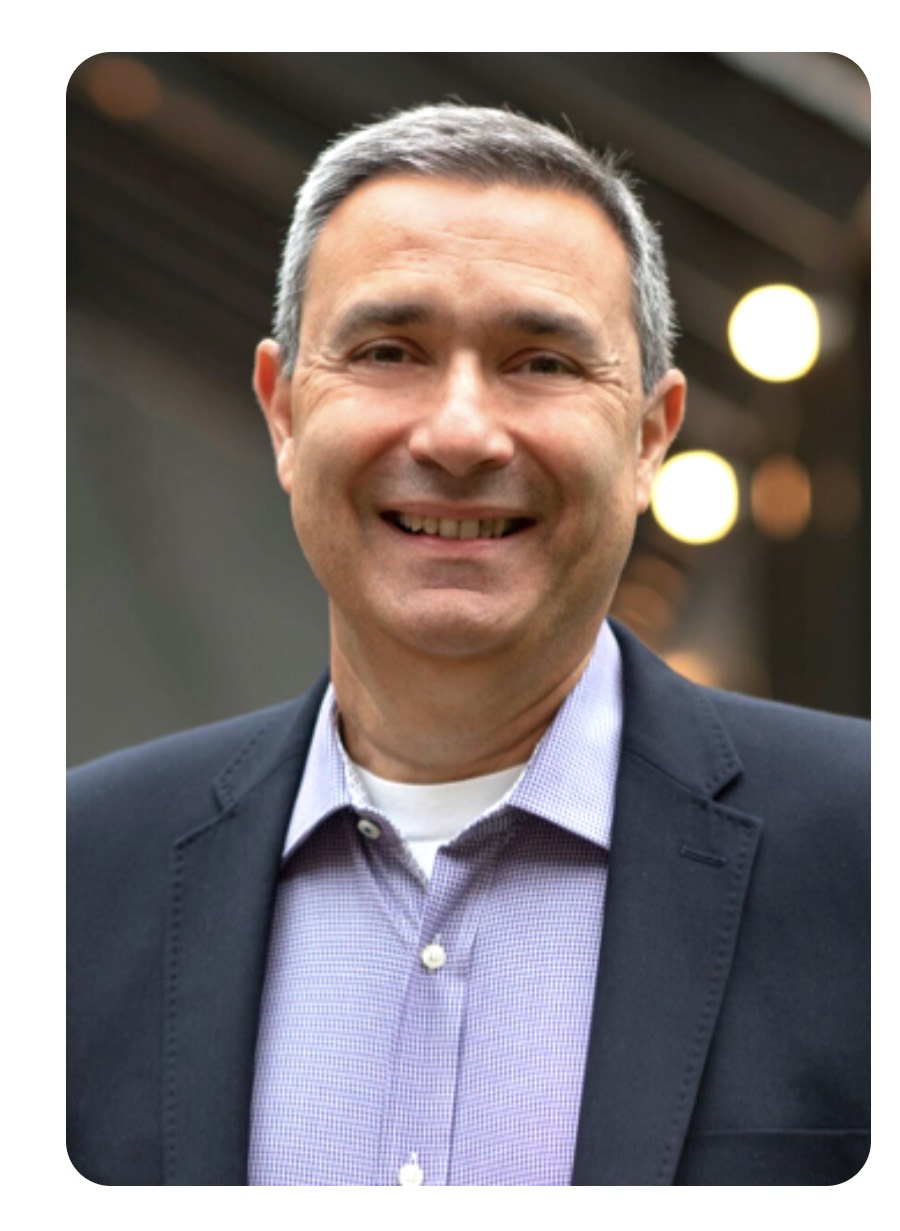 Nassib Chamoun
Nassib G. Chamoun is the Founder of HDAI, serves as its President and Chief Executive Officer, and is the primary inventor of its broad-based health data analytics platform. Previously, Chamoun was Founder, President and CEO of Aspect Medical Systems, which he led from startup to a $100M global, publicly-traded company. Chamoun is the primary inventor of Aspect's premier product, the Bispectral Index™ (BIS™) technology, the first clinically validated direct measure of the effects of anesthetics on the brain. BIS™ technology is available in a majority of hospitals in the US, Europe and Japan, has been used on approximately 100 million patients and has been the subject of more than 3,500 published articles and abstracts. BIS™ technology has been proven to reduce the risk of awareness with recall during surgery, facilitate faster wake-ups with less recovery time and reduce anesthetic use. In 2009, Chamoun guided the acquisition of Aspect Medical by Covidien (now Medtronic), a leading $12 billion global healthcare products company. From 2009 to 2010 he assisted the CEO of Covidien in the capacity of Vice President of Technology, Research and Clinical Development.
While at Aspect Medical, Chamoun invented the Risk Stratification Index (RSI), a broadly applicable and robust system for assessing hospital length of stay and mortality in surgical patients based solely on administrative data. Over the years, he has published several peer reviewed papers on RSI, including in collaboration with Cleveland Clinic and the Lown Institute. Chamoun presently serves as Chairman of the Board of the Lown Institute, is a member emeritus of the Northeastern University Corporation and served as Director and Vice President of the Anesthesia Patient Safety Foundation from 2004 to 2010.
Education
Chamoun earned a bachelor's degree in Electrical Engineering from Northeastern University and a master's degree in Computer Engineering from Boston University. Subsequently, he was a fellow in cardiovascular physiology at the Lown Cardiovascular Laboratory at the Harvard School of Public Health and was pursuing his PhD in biomedical engineering, when he withdrew to found Aspect Medical.

Rafael Ortega, MD
Rafael A. Ortega, MD, a native of the Dominican Republic, is a graduate of the UNPHU in Santo Domingo and trained in anesthesiology at Boston University School of Medicine/Boston Medical Center in the early 1980′s. He is Professor of Anesthesiology and Vice-chairman for Academic Affairs in the Department of Anesthesiology at Boston University School of Medicine. Dr. Ortega is a Diplomate of the American Board of Anesthesiology and the National Board of Echocardiography. His interests include cardiac and thoracic anesthesia, computer-assisted instruction, and education in anesthesiology.
He has served in various committees with American Society of Anesthesiologists, Massachusetts Society of Anesthesiologists and the Wood Library Museum. Dr. Ortega has published a variety of papers, book chapters, and multimedia programs in a broad range of topics including airway management, operating room hazards, and the history of his specialty. In 2006, he published the book Written in Granite and spearheaded the restoration of the Ether Monument in the Boston Public Garden. With the proceeds from this book, a maintenance fund was created to assure the monument's continuing preservation.
His most recent work includes the publication of a series of clinical procedure videos in New England Journal of Medicine and a multilingual instructional program for the World Health Organization's Global Pulse Oximetry Project. As Associate Dean of Diversity and Multicultural Affairs, he is responsible for fostering diversity and cultural competence among students, faculty, and staff. Dr. Ortega works with four Assistant Deans. Together they form a formidable team striving to make Boston University Medical Campus as heterogeneous and inclusive as possible. Dr. Ortega is committed to unquestionable openness and inclusion, promoting relations among all groups, and inspiring students and faculty to learn from each other while appreciating their differences.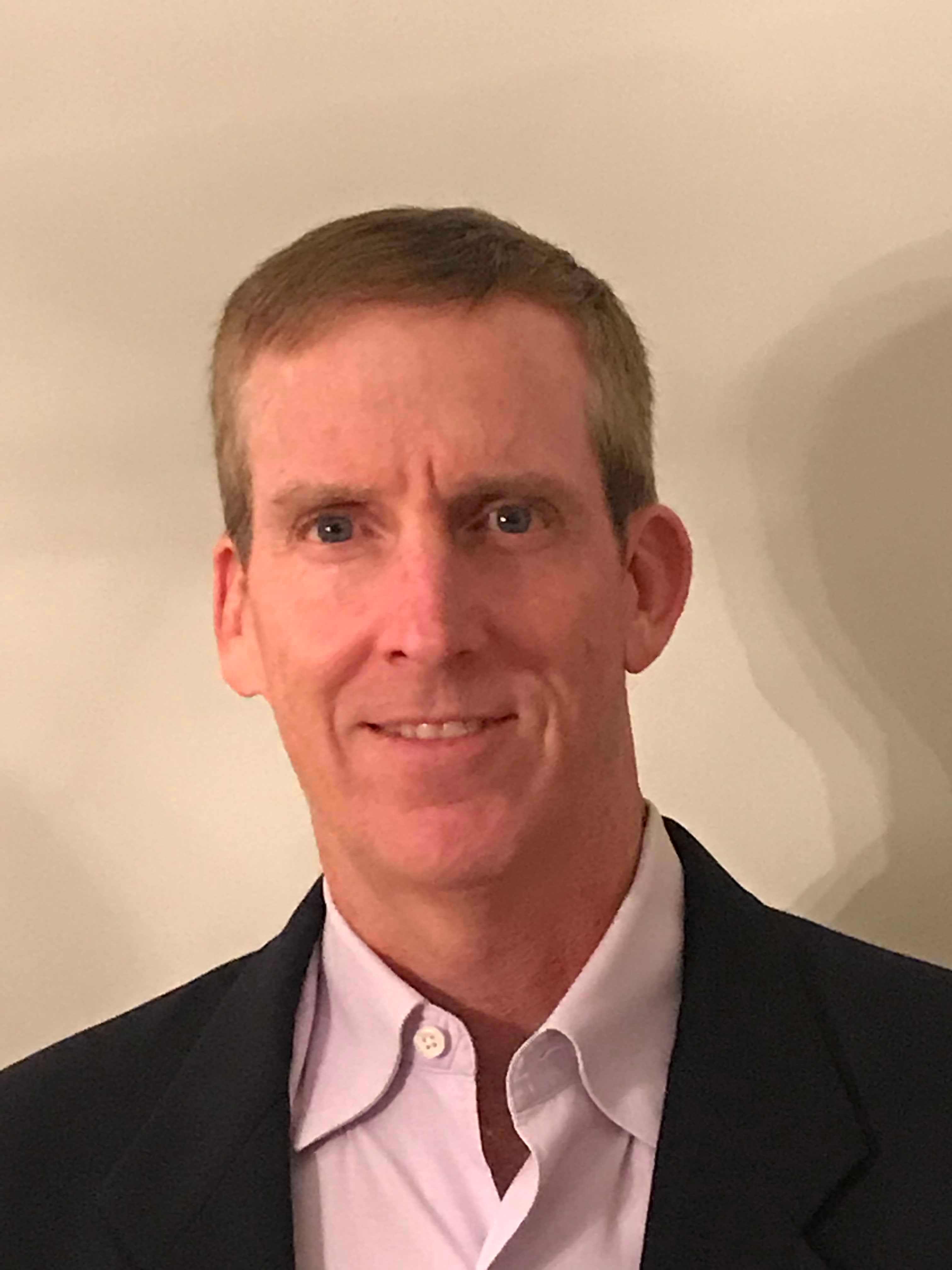 Hal Goetsch, CFO
Hal is an Experienced Investor, Portfolio Manager/Analyst and Military Veteran. As our CFO, Hal brings with him his experience as an accomplished investor with over 20 years of experience in all aspects of equity research, portfolio management and risk analysis through multiple strategies, including long-only (growth and value team experience), hedged products and equity market neutral.
He is a prudent and methodical strategic thinker in understanding how companies and industries earn sustainable profitability and returns, risk and portfolio construction. He is skilled at critical analysis employed to anticipate changes to earnings potential. His Wall Street experience includes: interviewing and interacting with Public Company CEOs, CFOs, IR and Private Company Leaders; Product Marketing Calls, Client Presentations and Public Speaking; Strong Knowledge of Capital Markets; Portfolio/Risk Management and Factor Analysis; Equity Research coverage of E-Commerce and Distributors; Financial Modeling, Comprehensive Use of Industry Data Sets and Third-Party Research.
Prior to attending Harvard Business School, Hal served in the Navy. During his 5 years as a nuclear power trained submariner, he developed strong leadership and team skills.

Shawn Sefton, RN,MBA
Shawn Sefton is a results-oriented professional with 25+ years experience in healthcare and consulting, including the management of Surgical, Emergency, Endoscopy, Medical Day and Anesthesia Services. She has a proven track record of consistent, diplomatic, and successful follow-through on issues and problems. She demonstrates a proactive and facilitative leadership style with strong and effective interpersonal relationship skills. Shawn has solid financial skills including the ability to manage large and complex operating and capital budgets.
As a healthcare consultant to hospitals, Shawn is often required to act as a change agent with a demonstrated ability to influence others to become actively, positively, and enthusiastically involved in progressive changes in practice. Her strong practical and theoretical foundations in improving productivity, restructuring and scheduling systems has helped many clients. She has demonstrated sound management and operations experience and a track record of consistent, diplomatic, and successful follow-through on issues and problems. She leads through a proactive and facilitative leadership style.
As a critical-thinker she excels with outstanding communication, coordination, and integration skills. Leveraging her MBA and prior nursing management experiences, she has solid financial skills including the ability to manage large and complex operating and capital budgets. Shawn is adept at effectively using computerized data in planning and decision making, as well as to adjust human, material, and space resource requirements.

John Hanlon, CRNA, DNP
John Hanlon is a Certified Registered Nurse Anesthetist with a Doctorate in Nursing Practice with a focus in Medicare Anesthesia Reimbursement. He has 25 Years of Nursing experience in the ER, ICU, PICU, OR, and PACU and is the current Vice-President of the American Association of Nurse Anesthetists. John brings with him experience in healthcare policy and finance and is a clinical instructor and guest lecturer for the University of New England Nurse Anesthesia Program, Portland, ME.John was the chief CRNA for a major anesthesia group which covered 18 facilities in New England. He has practiced anesthesia both in the anesthesia care team model and as an independent CRNA.His unique background gives him understanding and appreciation of the intricate role each member of the operating team needs to work together effectively.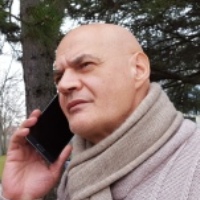 Angelo Pingue, Chief Executive Officer (CEO), ServerNet
Entrepreneur and Engineer. Expert in industrial telemetric systems and integrated management.
Angelo studied Electronic Engineering at the University of Naples in Italy. He is a serial Entrepreneur and consultant. He founded his first company, an industrial engineering firm, while still at college. His is an expert in the fields of industrial measurements and telemeters. Over the past two decades Angelo has been involved in industrial automation, introducing innovative methodologies for integrated communication, leveraging PSTN based applications. He has always been an early adopter of new technologies, migrating his customers to Internet based solutions in the 1990's. For the past two decades he has developed industrial expertise for processes' remote control, and specialized in integrated municipal water management.
In 2013, he founded ServerNet Srl with Vedran Jukic. They brought their shared knowledge to developing cutting edge middleware solutions to remotely manage hundreds of flood gates in Italy. As these systems have matured, ServerNet has grown in both the medical device and the industrial control systems sectors.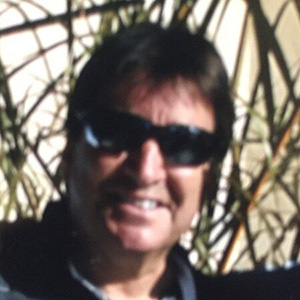 Alex Kim
VP of Business Development
Alan is our VP of Business Development. With over 30 years of experience as a national sales manager in the technology industry, he brings a level of professionalism to the company that is unmatched in the industry.
Alex Kim
Entrepreneur and Engineer. Expert in industrial telemetric systems and integrated management.
Alex Kim- Recent Harvard University Graduate that brings advanced…
Have a question or want further information?