Integrate any medical device regardless of manufacturer.
OneSource is improving hospital workflows, safety protocols, and patient health visibility.
Using OneSource, healthcare providers have all of their patient health information at their disposal.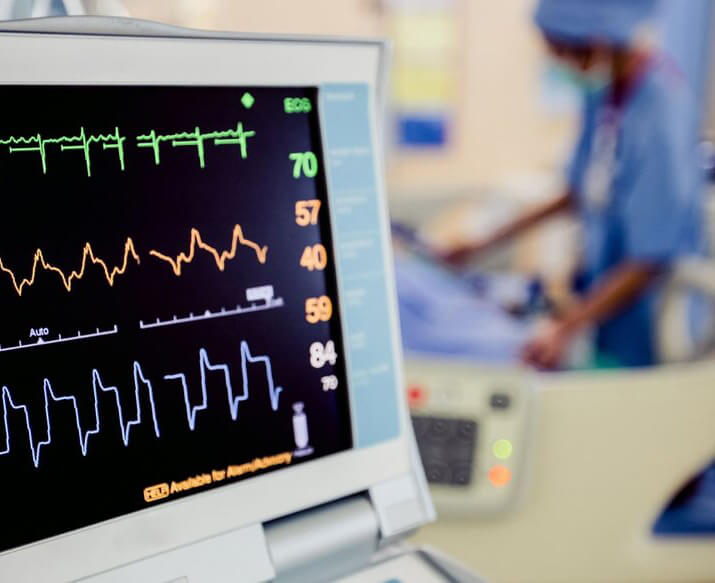 OneSource connects to medical devices that read and measure patient vital signs, directly at the source. Our vendor-agnostic solution connects caregivers directly to their patient information.
Collect, process, and integrate data from all sorts of medical devices, regardless of manufacturer. OneSource can capture millions of data point per hour that would otherwise be lost.
OneSource automatically records medical device data in electronic medical records. No manual entry needed. OneSource gives caregivers access to patient health information and live hi-frequency data in a simple, easy-to-read format.
OneSource requires no IT team to deploy, exists independently from hospital networks, and is low maintenance. No dependency on existing IT infrastructure ensures simplified integration and installation.